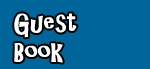 THE BAND

DAWN-VOCALS

The bands very talented songstress. Singing since the age of 3, Dawn has always been surrounded by music. No stranger to the stage, Dawn was lead singer of "Honey Browne" and found her voice. Now she is ready to bring her unique style to this kick ass band. With too many influences to name Dawn is ready to share her love of music and fun with all of you.

MARC - BASS, VOCALS

Marc's "in the pocket" style keeps the music flowing while allowing Lefty and Joey to do their thing. Having been in numerous bands since the mid-sixties and played almost every style of music form Oldies to Classic Rock, Country to Disco, Punk to Funk, as well as upright bass in high school and college concert bands, his versatility and influence is evident to LuvKrazy's ever growing and versatile song list. When the Bass Player "locks-in" with the drummer a solid foundation is formed for any genre of music. Marc and Donnie, almost intuitively, can anticipate each others next move, creating the exciting dynamics that LuvKrazy is known for.


JOEY- GUITAR -VOCALS

One of the bands remarkable lead guitarists who started playing at a very young age and all of his hard work has sure paid off. His playing along with Lefty brings an unbelievable dual guitar assault to the band. Joey also shares some of the vocal duties with the group and with his awesome harmonic abilities he adds that something extra to the band's vocals. Some of Joey's influences include Jimi Hendrix, Santana, Stevie Ray Vaughn and many blues bands. The former bands in which he played are The Rub, Tailspin, and Mirage.


DONNIE - DRUMS - VOCALS


- Under Development

LEFTY-GUITAR - VOCALS

The other outstanding lead guitar player of the band. Lefty brings the missing piece to an amazing dual guitar assault. Over the years Lefty Mann has gained experience in many different music styles and was featured in many different musical arenas. Whether itís playing in such college productions as Jesus Christ Superstar and Company, bopping in the C.W. Post Jazz Band, or rockiní in an 80ís rock/funk band on Long Island, Lefty has always added the edge. Lefty was featured in the rock/funk/blues band Second Childhood that went on to play major area gigs and was featured in a cable TV concert production. Lefty also provided the driving force behind the band New Relic - which during its time played in many of the major clubs in New Jersey. Leftyís influences include George Benson, Larry Carlton, Stevie Ray Vaughn, Buddy Guy, Randy Rhodes and Eddie Van Halen. Lefty has also found time to work with the well-known and versatile drummer Myles Mattison in a gospel production.